Latest News
WHFS Locals Only spotlight!
01/28/14
Hey guys, happy 2014! Just wanted to let you know we have some things in the works including some shows in the next couple of months. Stay tuned to this RSS feed to keep up to date. Hope to see you soon!
Westminster Station Show Cancelled
09/26/13
We are sorry to report that our October show at Westminster Station has been cancelled. The venue closed their doors in September. We are sorry if you had set aside plans to spend the night rocking out in Westminster but fear not...think about joining us on Saturday November 9th when we are back at Sonoma's in Columbia, MD! Hope to see you there!!!
Break My Heart CD Release Party
02/09/13
Sepia has two big CD Release shows we'd like to announce to help promote our new CD "Break My Heart".
- Saturday February 23 @ Sonomas in Columbia with Frenamie and Red Eye Revolution
- Monday April 8 @ Ottobar for 98 Rocks Noise in the Basement with Matt Davis.
Please save the dates!!!
November 17th show at Sonoma's
10/30/12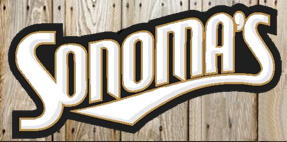 Sepia will be performing at Sonomas's in Columbia, MD on Saturday November 17th!
Doors: 7:00pm
Set time: 9:00pm
Sonoma's Bar and Grille
7284 Cradlerock Way
Columbia, MD 21045-5061